Meet The 360GrandLake Team
MICHELLE ROBERTSON-OWNER
Michelle Robertson is a Wyandotte Nation citizen and passionate entrepreneur. She launched her marketing firm, Grand Splash Marketing, LLC, in late 2009. Michelle specializes in digital marketing through marketing consulting, social media marketing campaigns, ad campaign placement, specialized outreach development programs and event promotion for business-to-business relations and nonprofit organizations. An Oklahoma Magazine 40 under 40 recipient, Michelle has received the National Center for American Indian Enterprise Development (NCAIED) 40 under 40 award. She was also named Grand Laker of the Year by the Grand Lake Association and Small Business of the Year by the American Indian Chamber of Commerce of Oklahoma (AICCO). Michelle is proud to be a TERO certified, Native women-owned business owner. She is an active Rotarian and serves on the NE Technology marketing advisory board.
Office Staff
MARTHA J. HENDERSON
CONTENT EDITOR
An award-winning writer and designer, Martha has extensive experience in the newspaper industry, from large dailies to a nationally-recognized community paper. Her skills include writing and editing news articles, press releases and more for our website and clients. Martha is a self-motivated, results-driven problem solver who possesses excellent writing, communication, organizational and managerial skills. She is extremely knowledgeable, dependable and deadline-oriented with a proven ability to work independently in a fast-paced environment. Martha is always looking for new projects to challenge herself while showcasing her skills and talents at Grand Splash Marketing.
JENNIFER SMILES
DIGITAL CREATION ADVISER
As the digital creation advisor, Jennifer implements digital media campaigns that align with the goals of the clients business. She manages end-to-end digital projects, establishes online presence and boosts brand awareness. Jennifer works closely with our development teams to develop and launch websites, sms marketing, email marketing, press release outreach and developmental digital goals. She also stays up-to-date on the latest technology available to Grand Splash Marketing clientele.
Office Staff
JORDAN ZABEL
DIGITAL ACCOUNT SPECIALIST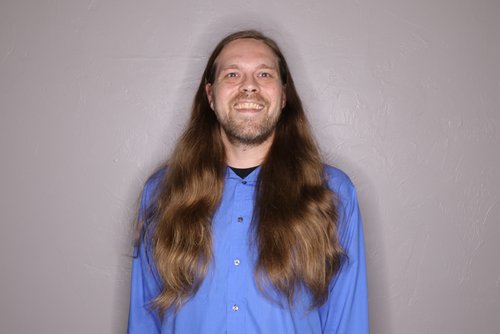 Jordan Zabel is an experienced writer with a background in both journalism and the entertainment industry. Born and raised in Northeast Oklahoma, Jordan is a proud Cherokee Nation citizen and currently lives in Miami with his daughter, Nizhoni. He studied Dramaturgy at the University of Oklahoma on a playwriting scholarship, as well as Mass Communications at NEO A&M.
Jordan specializes in content writing, blogging, social media brand development, narrative-driven marketing campaigns, event curation and promotion, and holds a Copywriting Mastery certification from the American Writers & Arts Institute.
Jordan is also an internationally-performing DJ and electronic music composer with over 15 years experience as both a performer, and event coordinator/stage manager. In 2017, Mushroom Magazine (German publication) listed Jordan as the number one psytrance producer in the United States.
MINDY GILMORE
ACCOUNT REPRESENTATIVE
Mindy Gilmore brings a wealth of customer service and management experience to Grand Splash Marketing as an expert Account Representative. Mindy provides a direct line of communication to our clients, ensuring every need and request is met promptly and satisfactorily. Originally from Chetopa, Kansas, Mindy is a Grand Lake girl through and through. Growing up, she spent all her summers at her grandparents lake house at Lees Resort. Mindy previously worked in management roles in the gaming industry for over 13 years, and was instrumental in building the Saracen Casino in Pine Bluff, Arkansas, from the ground up. She takes great pride in the work she did there, but says her greatest accomplishment is her two sons. Her biggest goal in life is to give them the best life possible. As a parent, Mindy spends most of her time outside of work running to football games and weightlifting meets. In the summer she likes to spend her days off at the lake: Soaking up the sun, fishing, being with family, and enjoying the wonderful people they meet.
office staff
DR. NIKKI RADAR
Dr. Nikki Rader holds a Doctorate in Organizational Leadership. She has many years of experience in workforce development, educational development, recruitment, and research in Oklahoma and Arkansas. She is also a Master Certified Life Coach, Financial Coach, Leadership Coach, and Author. Through years of experience Nikki has become aware of the importance of Spiritual Convergence as well as hearing, understanding, and living out God's call on her life. 
Dr. Rader has also been a business owner for over 25 years. Her  companies span geographically across Arkansas, Oklahoma and Missouri. She presents specialization in the automotive industry, rental and investment real estate and custom built furniture.
As a business woman, life coach, author, speaker, and previous instructor, she lives and teaches an approach that unifies the spiritual, emotional, physical, and mental facets of life.
CHARLOTTE HOWE
Charlotte Howe is the owner of CMH4 Consulting, a company that specializes in Economic and Community Development. As a graduate of the University of Arkansas and the University of Oklahoma's Economic Development Institute, Charlotte has worked at every level of government with the goal of helping communities thrive. She worked as a congressional aide on Capitol Hill for then Congressman Asa Hutchison, and then Congressman John Boozman, in serving Northwest Arkansas. At the state level, Charlotte was a regional specialist for the Oklahoma Department of Commerce, covering 19 counties in Northeast Oklahoma and working with countless businesses and communities to grow Oklahoma's economy through job growth initiatives. She has also served as an elected official in her hometown of Jay, Oklahoma. With economic development, community development, grant writing, and fundraising; Charlotte has a passion for helping communities find "their" way to be successful!
Office Staff
SUSIE NIEHUS
Susie Niehus is an ordained minister who holds a Bachelor's of Science in Agriculture Business. In addition, she is projected to graduate in December 2022 with a Master's of Science in Leadership from John Brown University's Walton College of Business. Along with her pastoral role, she owns and operates a working cattle ranch in NE Oklahoma. Her ability to speak and teach, paired with her diverse business background, allow her to bring a unique methodology to organizations.
In years past, Susie has served as Chaplain of the Oklahoma Senate. She has also been invited to speak in multiple Oklahoma prisons, has been a keynote speaker at a national leadership conference at Oklahoma State University, has spoke at various women's conferences in the 4-State area, and has filled the pulpit as a guest, at churches in Oklahoma, Arkansas, Kansas and Missouri. 
Susie exhibits an unwavering faith in Christ, a desire to be a careful steward of resources, and a calling to treat her neighbor as herself. She demonstrates a high degree of emotional intelligence and knows exactly how to make ethical decisions in not just business, but in the real world.