Meet The 360GrandLake Team
MICHELLE ROBERTSON-OWNER
Michelle Robertson is a Wyandotte Nation citizen and passionate entrepreneur. She launched her marketing firm, Grand Splash Marketing, LLC, in late 2009. Michelle specializes in digital marketing through marketing consulting, social media marketing campaigns, ad campaign placement, specialized outreach development programs and event promotion for business-to-business relations and nonprofit organizations. An Oklahoma Magazine 40 under 40 recipient, Michelle has received the National Center for American Indian Enterprise Development (NCAIED) 40 under 40 award. She was also named Grand Laker of the Year by the Grand Lake Association and Small Business of the Year by the American Indian Chamber of Commerce of Oklahoma (AICCO). Michelle is proud to be a TERO certified, Native women-owned business owner. She is an active Rotarian and serves on the NE Technology marketing advisory board.
Office Staff
JEANNE FRITZ
MARKETING CONSULTANT
Jeanne has more than 20 years experience in multimedia sales, customer relations and account management, as well as in graphic design, print products and supplies.
A two-time recipient of the Oklahoma Press Associations Sequoyah Award for advertising campaigns, Jeanne co-created and was managing editor of a community news magazine that has expanded its distribution into five counties. She has also received a TARC Advocacy Award and was chosen to do an employer training documentary for OKDHS.
Utilizing her skills and experience, as well as a compassion for the communities she serves, Jeanne helps clients with branding, marketing, social media and search engine optimization to help promote their businesses on multiple platforms.
JULES RAINES
BOOKKEEPER
Jules has a background of more than 5 years in billing, with the majority of her time spent in the healthcare sector. 
Being a Grand Lake resident, she spends a great deal of time fishing and grilling. Enjoying the outdoors is a draw to the lake area for Jules. When she has time to make chicken and dumplings, her neighbors clamor to get some. 
As a billing specialist, her goal is to support our clients and help them find a solution that works for their situation. Jules is focused on moving forward and finding continual growth for our company by helping clients achieve their goals within their budget. 
Working in billing related to healthcare was a complicated task that Jules took to and went above and beyond. She learned the ins and outs of Medicare and helped numerous clients with their insurance applications, as well as billing issues and concerns. 
Jules is here to assist 360GrandLake.com now, and is ready to go above and beyond for you! She is available to help our clients with any and all billing questions or issues. Give her a call today to see how she can help your bottom line.
Office Staff
MARTHA J. HENDERSON
CONTENT EDITOR
An award-winning writer and designer, Martha has extensive experience in the newspaper industry, from large dailies to a nationally-recognized community paper. Her skills include writing and editing news articles, press releases and more for our website and clients. Martha is a self-motivated, results-driven problem solver who possesses excellent writing, communication, organizational and managerial skills. She is extremely knowledgeable, dependable and deadline-oriented with a proven ability to work independently in a fast-paced environment. Martha is always looking for new projects to challenge herself while showcasing her skills and talents at Grand Splash Marketing.
JENNIFER SMILES
DIGITAL CREATION ADVISER
As the digital creation advisor, Jennifer implements digital media campaigns that align with the goals of the clients business. She manages end-to-end digital projects, establishes online presence and boosts brand awareness. Jennifer works closely with our development teams to develop and launch websites, sms marketing, email marketing, press release outreach and developmental digital goals. She also stays up-to-date on the latest technology available to Grand Splash Marketing clientele.
Office Staff
LORI LIVINGSTON
ACCOUNT REPRESENTATIVE 

Born and raised in Vinita, Oklahoma!  Mother of 2 wonderful adult children.  I have over 20 years of experience in Customer Service and bookkeeping.   starting as the Office Manager for my father's business for 10 years.  Working with Cherokee Nation Career Services as a Career Specialist for 5 years serving the Craig, Nowata and Washington counties Cherokee citizens in locating jobs, assisting them with opportunities to attend school and working with the youth for the Summer Youth Program.  From there I went on to be an Administrative Assistant at a worldwide construction company for 6 years. 
I am an outgoing, motivated, and enthusiastic individual when providing information, answering customers' questions.  Trustworthy and honest when working with customers to build brand awareness and establish loyalty. 
I look forward to providing all of Grand Lake and surrounding area businesses with great customer service. 
JORDAN ZABEL
DIGITAL ACCOUNT SPECIALIST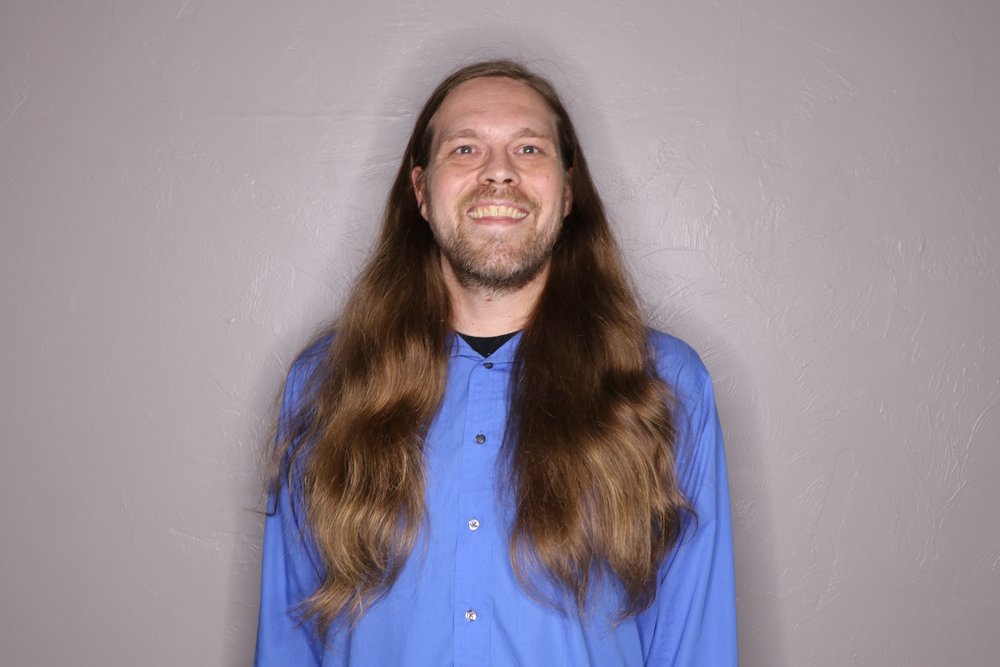 Jordan Zabel is an experienced writer with a background in both journalism and the entertainment industry. Born and raised in Northeast Oklahoma, Jordan is a proud Cherokee Nation citizen and currently lives in Miami with his daughter, Nizhoni. He studied Dramaturgy at the University of Oklahoma on a playwriting scholarship, as well as Mass Communications at NEO A&M.
Jordan specializes in content writing, blogging, social media brand development, narrative-driven marketing campaigns, event curation and promotion, and holds a Copywriting Mastery certification from the American Writers & Arts Institute.
Jordan is also an internationally-performing DJ and electronic music composer with over 15 years of experience as both a performer and event coordinator/stage manager. In 2017, Mushroom Magazine (German publication) listed Jordan as the number one psytrance producer in the United States.